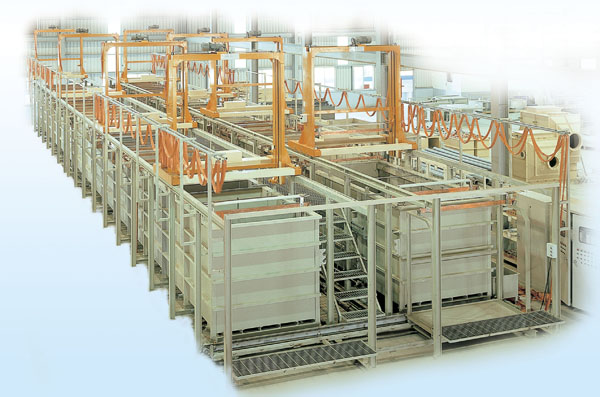 Carrier Type Plating Equipment
Product Description
Can be required for making machine of up-rail and down-rail, or single-step form type etc.
Applicable for big size,special shape work piece,also for the many deiversity of products or the process has to be modified frequently.
Can be suitable for the aluminum anode treatment, plastic plating and various types of alloy plating
The computer program can be modified in any time which based on the requirement of plating process.It can setup different programs and combine with diagram control,HMI or PC supervisory contorl.