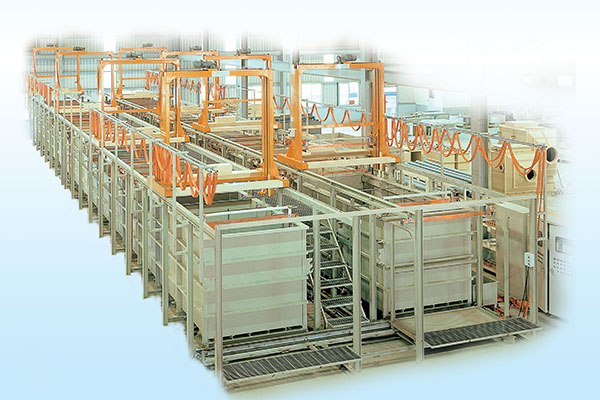 Gantry Type Rack Plating Equipment
Product Description
Various types of crane and rails can be designed to fit for products and processes.
Suitable for large size or special shaped products, or diversity of products that requires frequent change in processes.
Suitable for anodizing aluminum alloy, plating on plastic or on various types of alloys.
Computer program can be customized according to need and multiple programs can be stored. Additional functions such as HMI, graphical control, SCADA, or database, can be added to the computer program to enhance quality consistency and efficiency.