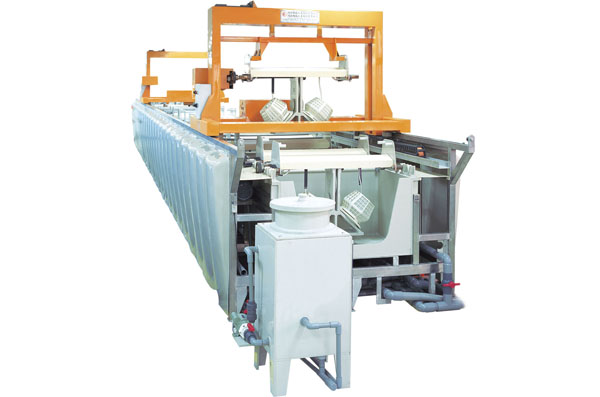 Full-Automatic Beveling Type Plating Equipment
Product Description
CHARACTERISTICS:
Full-automatic beveling type plating equipment can be used on precision , unified-demanding electronic plating project ,like capacitor , connector (terminal),semi-conductor, CAP , and CHIP etc...The equipment coordinates with the newly-developed computerized surveillance controlled system and the software plan of using PC and PLC for multi-function designs , like material code system, alarming system, report system, power failure protection system,password entering protection,etc.
Beveling open type barrel
Break through the traditional structure type .The barrel is two-side injection molded , composed of four pieces. It features high intensity , no cleavage and bump resistance.
Patented octagonal cone design has advantages of smooth movement , stable electrical current , no dead ends , no remains , big capacity , and efficient plating.
Barrel and base are molded with PP net by once, which have high permeability and ductility.
Patented changeover mechanism , improving PIN-type fault . Non-falling of barrel and easy changeover.