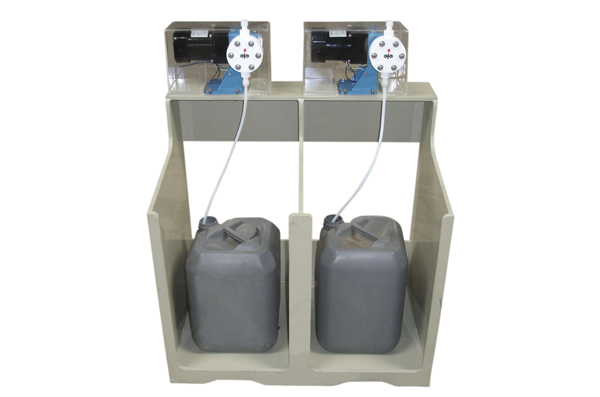 自動薬注装置
概要
Type: Apply for various / multi bins and match with imparting system in open / closed types.Closed type double tank

The closed type of this system is made by PVC material and designed for pretty shape with durable, not easy damage and acid-alkaline resistance to use. The open type of this system is made by PP material, which is assembling with the tanks purchasing from the market, so it will be easily for replacing of.

Operation Pressure: Maximum 10Kg/cm2

It is enable to assemble with acid-alkaline detection or ampere-hour meter for fixed chemical imparting quantity.

The tolerance range of stroke length is from 0~100% which has non-stage adjustment function.

Introducing the multi-selection for superior combination of the pump materials

The special heatsink construction is collocated with the external heat dissipation design, which is able to effectively develop the function of heat emission in order to increase usage life.

Specialized in feeding all types of acid-alkaline, chemicals and neutralizer.

Adopting for easy operating and high reliable.

Product specification︰Apply for the all types of additive and P.H. inspection used during the plating processes.