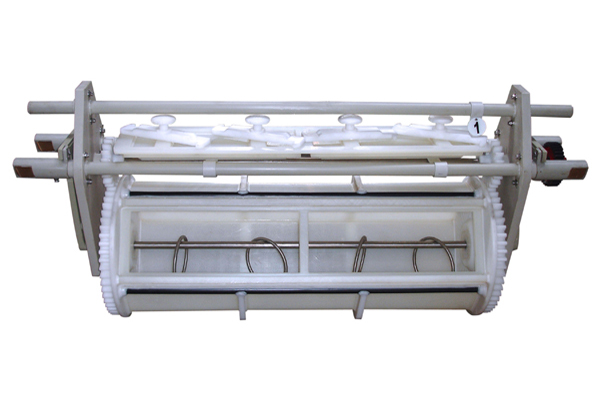 バレルシリーズ
概要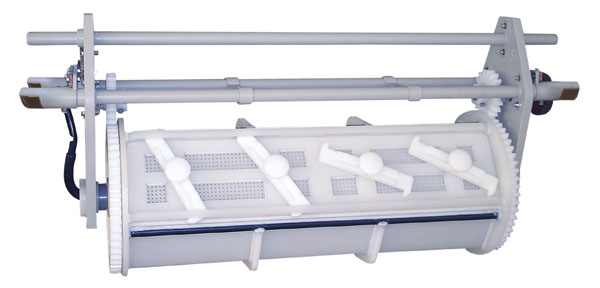 The barrel body is fully bended with German imported PP material, complete forming without welding, firm and heavy weight capacity. Further, it is reinforced with PP bars and lining with carbon steel in the PP pipe in order to add the strength. The components are strengthened by PP adding intensified fiber to increase temperature and yield resistance. Adopt T type copper plate with high conductivity, and exterior is covered with the material of acid and alkaline resistance.

The feature of interior flange barrel is designed and aimed to flat workpieces. While barrel is rolling, workpieces will not be easily connected in order to upgrade the electroplating efficiency.

The electric conduction adopts T type copper bus bar which has high conduction rate, covered with acid and alkaline resistance material externally.The internal electric conduction in the barrel may adopt axis conduction, stainless steel plate on the barrel bottom, or electric wire conduction, etc.

The punching diameter on barrel is designed based on the dimension of work piece.The T type hole on barrel body is also available to be punched in order to increase the water penetration and electric conduction efficiency.



long shape barrel

The long shape barrel is developed for long screws. The adjustment plates are adjustable based on the screw length and conducted by central axis.




laboratory plating equipment

Suitable for rolling or carrier type plating

Applicable for various kind plating