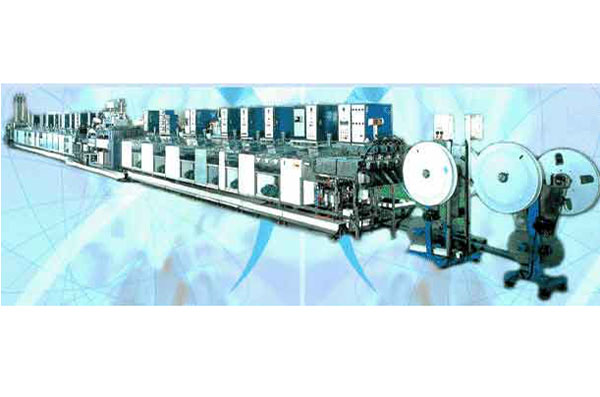 Coil To Coil Lead Frame Plating Equipment
Product Description
CHARACTERISTICS:
For the products of fine , precise and continuous die mold & metal strip , ex. power chip, IC semi-conductor , LED etc ., lead frame noble metal electroplating equipment.
Auto control : adopt PLC main control and HML(Human Machine Interface) figure supervision , each line operated independentely.
According the different product material , specifiction and plating thickness , it can setup the different production time and speed. With abnormal alarm function, linkage control during production operation, to prevent the products loss caused by abnormal operation.
The feeding roller with the function of linear speed control , it can stabilize the loading and unloading and reduce the frequency of start the rectifiers.
Spot plating mechanism

For the noble metal spot plating , utilize mold mask and accurate carry mechanism to ensure the quality of plating.
The rectifiers used in Ag spot plating with 4 types of pulse output , it is optional while different products produced.
According different products to setup the length , the maximum tolerance is ±0.5mm , it has the advantage of reduce the unnecessary plating , save the chemicals consumption and stabilization of products quality.

Auto unloading mechanism

The speed of unloading mechanism can be adjusted according the production speed ; the material will not damaged by forced pull of reducer . It also has the function of calculate the length of material.

Cathode electric conductivity roller

Special design of the electric conductivity roller with the character that can increase the current density and reduce the friction to prevent the damage of material.

Auto loading mechanism

With auto feeding function , keep the products in tightened condition . It has the auto pinching and auto up/down function while lack of material , it is convenient for operator to connect the coil , no any interruption of the production procedure.