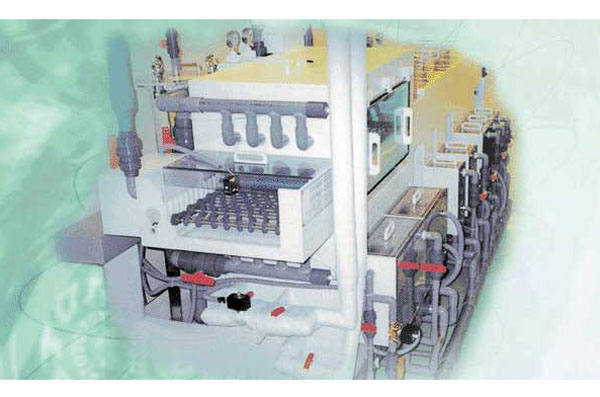 FPC & PCB Wet Automatic Production Line
Product Description
To meet the trend of accuracy and requirement of high production efficiency and finer quality for FPC and PCB products , continuous researches and improvements have been carried out by HUNG LI
Now , HUNG LI has laid a solid base for the sophisticated design and production skills to provide complete range of developing , etching and film stripping equipment in the field of horizontal and vertical plating.
Available in various designs of single row , single face and double face,suiting to the requirement of production process.
Double-layer roller transmission mechanism to assure stabilized and free process flow , capable of dealing with extremely thin and high precision BGA.
Transparent seeing window design for easier observation , operation and maintenance.
Modulus design cut down equipment purchasing and maintenance cost.
Overflow and moveable shield panel are designed in the anti-erosion tank to provide uniformed agent concentration and prolong the service life.
Automatic control : Each transmission is designed for adjustable speed display. Circulating filtration system for fixed time and fixed amount,adjustment,flow control and level protection. Oscillating spray , stirring and wind shearing system for fixed pressure adjustment and display. Drying design for adjustment of temperature control system and fixed time pre-heating. Automatic feeding detection time accumulation of agent mixing and automatic mixing device.